CAFOD Big Lent Walk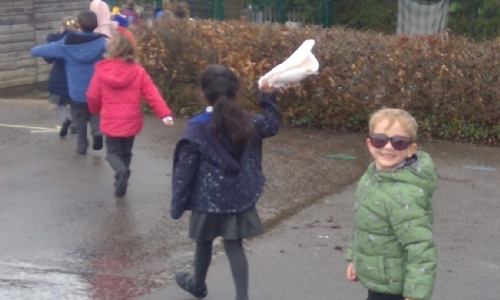 Put on something big and walk for CAFOD this Lent. That was the instruction for pupils today.
Despite the heavy rain this morning, every class took their turn to march around the playground to raise money for CAFOD. Coats, glasses, t-shirts and hoodies - the oversized was the way forward. Happy faces and trudging feet made their way around and around the playground. Nursery to Year 6, everybody did their bit, and we were joined for one session by our parish priest Father John who competed his own mile.
As a school we walked a total of 166 miles and raised £82 for the CAFOD Big Lent Walk Appeal.