Children's Mental Health Week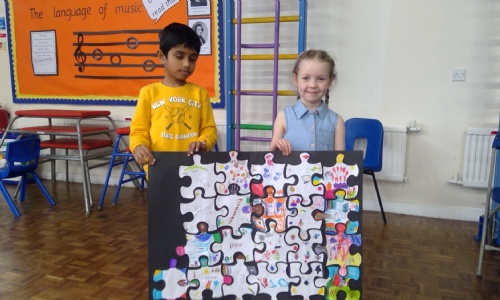 February 6th - 10th was Children's Mental Health Week.
Each class took the chance to reflect on the importance of being connected to the people around you. Some thought about all the people they could count on in a day at school to support them. Others named all the people in their lives who made them feel special. Inkpen Class (above) thought how important it was to be connected and how those connections make us stronger.
On the Friday, pupils dressed in their own clothes to celebrate Loving Themselves and we finished the week with a sharing assembly. Pupils across the school, including Archer in Reception, spoke about how they enjoyed working together and he gave the art of Jackson Pollock as his example activity.
Singing together has been shown to benefit mental health and so we ended the day by singing in harmony one of our favourite hymns, The Lord's My Shepherd.