Step Up to the Plate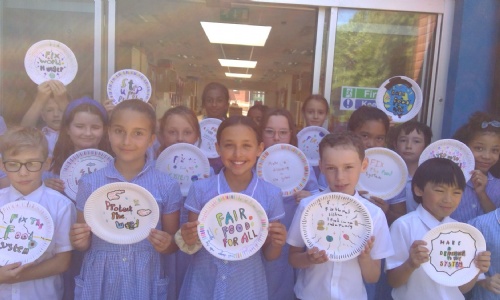 We were visited on 23rd June by Jane Crone our local CAFOD representative. She introduced the pupils to the current campaign and asked their help to raise the profile of this important work:
There is enough food for everyone, yet 1 person in 10 is hungry.
But the way food is grown and shared - our global food system - is broken, and we need to take action to tell the government to keep the promises they made at COP26.
Pupils in LKS2 took on the challenge and created their own plates as you can see above.