Sunny Sports Day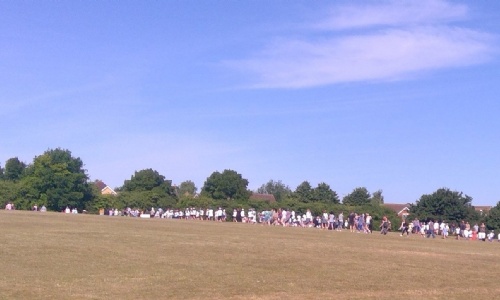 The forecast was for a week of hot, hot weather so plans were changed to ensure we could deliver a fun but safe Sports Day for all.
Events were held between 9:15 and 11:00am to ensure no-one was outside at the hottest part of the day. We made the most of our enormous sports field and separated into zones for EYFS, KS1 and KS2. The morning was unapologetically about the children and ensuring they were taking part throughout rather than sitting watching others perform.
The parents cheered good naturedly for their offspring but made sure no-one felt left out.
One Y1 child said, "My mum couldn't come, but I could hear my friend's mum shouting for me!"
Certificates were given and medals won for children who showed our Skillsbuilder skills or demonstrated the values important to our school.
It was an occasion full of smiles and there was lovely feeling of St Felix community.