UKS2 Production at the Arts Centre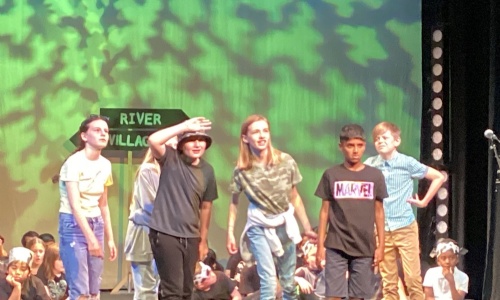 Change the World Together
What a fantastic show!
Today, Years 5 and 6 performed their summer term play for the rest of the school at Haverhill Arts Centre. When they arrived there this morning, it was their first time in the performance space. However after a busy couple of hours they were ready for the school to see their show.
The singing was amazing, the acting spot on and the young audience had a great time laughing at the loggers and clapping their schoolmates.
Thanks to the UKS2 team for all their hard work putting it together in just under three weeks.
One final performance tonight for the mums and dads, and we can't wait!