Queen's Platinum Jubilee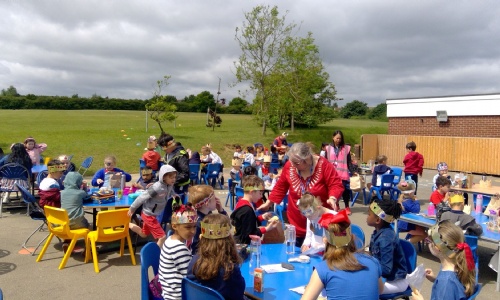 A chance to gather and make memories of this special time for Britain.
Luckily the weather was kind as we assembled chairs and tables for 290 people to share a celebration lunch.
The choir launched the event with the National Anthem and then we all prayed together.
There was laughter and conversation and thanks to Mrs Start, live music.
God save the Queen.