KS2 Carol Service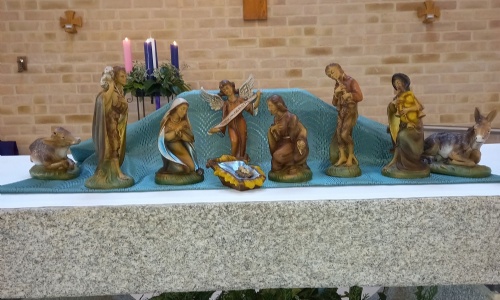 Today our preparations for Christmas came to fruition with our KS2 Carol Service in church.
Many thanks to Father John and Mrs Lashmar for a lovely service.
The children had a chance to retell the familiar story and celebrate with Christmas Carols old and new.
Last year we had a remote service with socially distant children from each bubble telling the story to their peers through the medium of Teams. The simple pleasure of being together and singing as a school was not fully appreciated before lockdowns and we were very happy to be able to celebrate together today. It was even nicer to have some parents with us.
Merry Christmas and we wil continue the story in January with our Epiphany Mass at 1:30 on Thursday 6th January.