Renew the Face of the Earth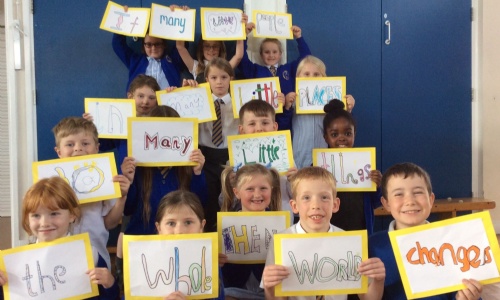 The Pentecost exhortation from the Bishops of England and Wales was to Renew the Face of the Earth.
We have made this our school project for 2021-22.
The project was launched by Rowling Class on 10th September by reminding us that our choices affect the animals as well as the humans on this planet.
The Environment Club working with Mrs Garwood have taken responsibility for energising our recycling efforts within school.
The Keep Haverhill Recycling group provide a way for us all to safely discard those hard to recycle items such as crisp packets, coffee pods, bread bags, blister packs, pens, toothpaste tubes and confectionery wrappers. They have a stall on Haverhill market on the Friday and Saturday of the third week in the month.
We hope to bring you regular updates on our activities.
Thank you to our budding environmentalists above for your enthusiasm and commitment.